Vanilla Holiday
Happy Holidays! This add-on brings some features for decorating your home for the celebration of your favorite holiday in Minecraft. These new items require the usage of vanilla items to craft them for decorating and for assembling decorations!
How does it work?
To create a holiday tree you need to craft a holiday tree stand and place a spruce sapling on it. Then you can decorate your holiday tree as you prefer.
Holiday Tree Stand: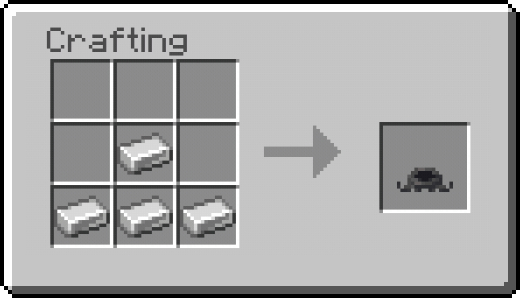 Decoration Items
You can decorate a holiday tree. There are three new decoration items that you can craft to decorate yours! See how to craft them below.
Sweet Berry Garland:


You can decorate your holiday tree with some holly to have a more natural climate. For that you can craft a sweet berry garland and then apply it. You can also use the sweet berry garland for different decorations to your home or building!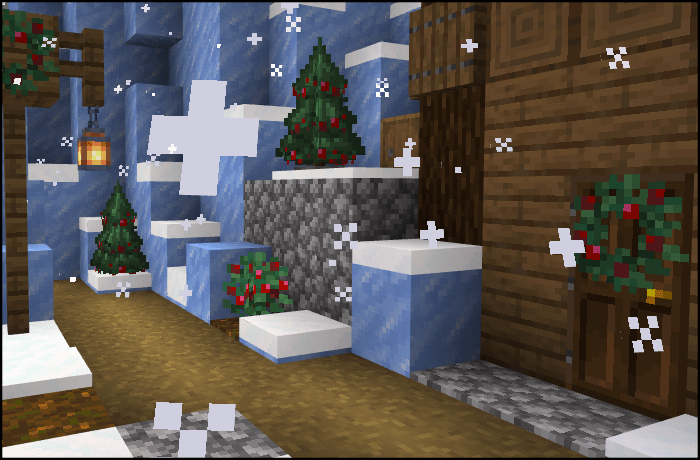 Tinsel Spool: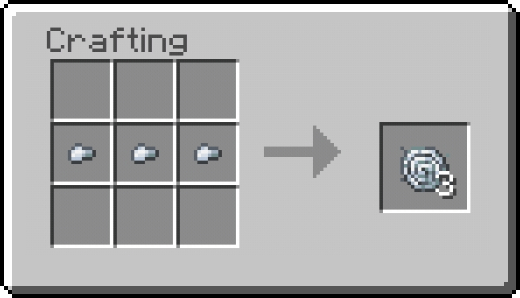 You can also use some tinsel on your holiday tree to have a little shine. Craft a tinsel spool and then apply it on your tree. You can always apply some tinsel spools to your home or building!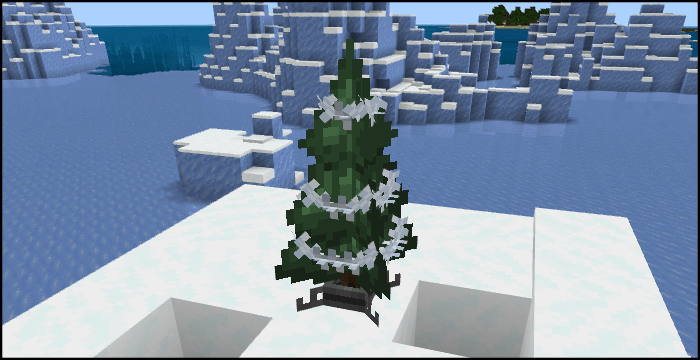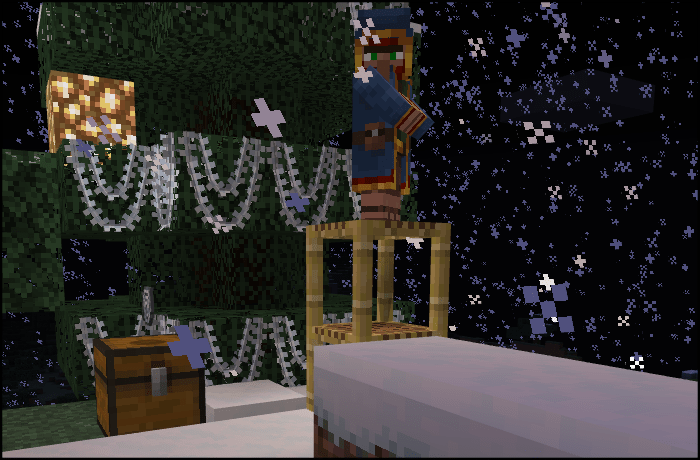 Gilded Ornament: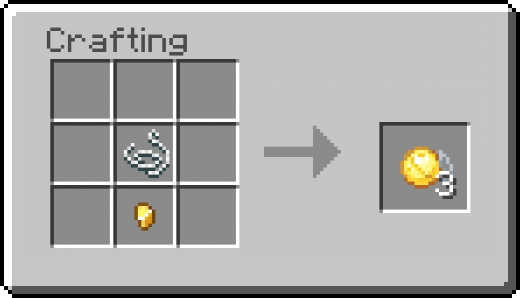 And for a little light, use some gilded bulbs on your holiday tree. For that, craft some gilded ornaments! You can also use them in your home or building for a brighter ambient!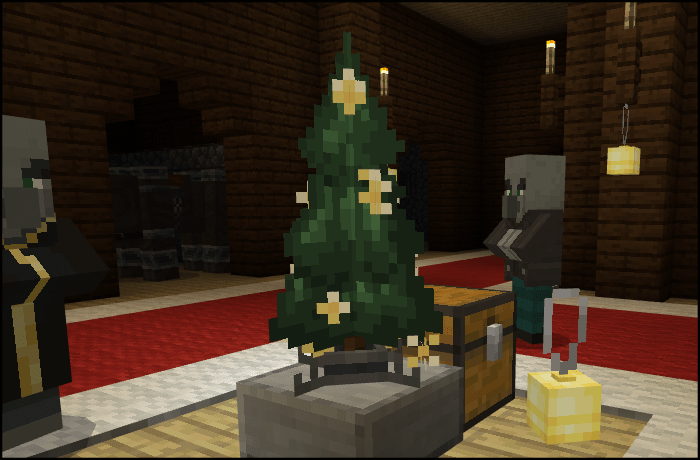 Unknown:
There is one more decoration that you can place on your holiday tree, this time a vanilla item. I will let you find out which item is this on your own!